Unpaid Care and Economies of Care: A discussion paper of the Ubuntu Symposium
A discussion paper looking at the ways that care responsibilities and care work are deeply gendered.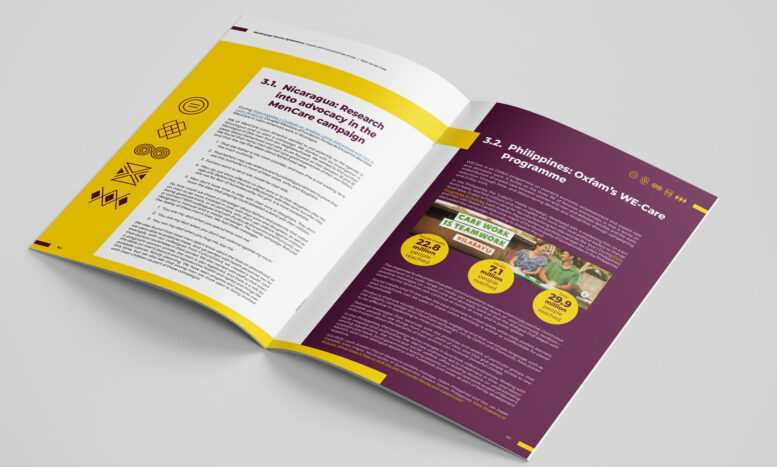 The paper looks at how societies around the world tend to frame care work as feminine. It explores how this relates to economic forces that value profit over caregiving. And it looks at how ideas and norms around gender – and in particular, masculinities, relate to these trends.
The paper's main focus is on care in domestic life. But it also looks at the wider context of care. For instance, self-care, and working with boys and young men to care for the planet and climate.
It is based on many hours of discussions around the 3rd MenEngage Global Symposium – the Ubuntu Symposium. It reflects the inputs of activists, researchers, policy-makers, and people working with men and boys for gender justice around the world.
Who will find this resource useful?
This paper is a useful entry point for those looking to gain insights into the links between masculinities and care. It provides recommendations for anyone looking to contribute to the agenda for societies that value and prioritise care. In particular, it is useful for those working with men and boys and transforming patriarchal masculinities in the gender justice and care agendas.
It offers recommendations for activists, researchers, policy-makers, and people working with men and boys for gender, and social justice.
Find out more
This paper is part of a series. Click here to access the other Ubuntu Discussion Papers on a range of topics.
Explore the video playlist of discussions on unpaid care, fatherhood, and economies of care.
Read more about the MenEngage Ubuntu Symposium and the key outcome document: the Ubuntu Declaration and Call to Action.
About the authors
This paper was authored by Nikki van der Gaag for MenEngage Global Alliance, with reviews from Sebastian Molano, Wessel van den Berg, Aapta Garg, Joni van de Sand,and Magaly Marques, with copyediting by Jill Merriman.
Photo Credit: Jonathan Torgovnik, Images Of Emperment