Uprooting inequalities: United to dismantle systems of oppression this #InternationalHumanRightsDay
Today, 10th December 2021, is International Human Rights Day. While today marks the close of this year's 16 Days of Activism Against Gender-Based Violence campaign, we are collectively committed to preventing and ending GBV all year round.
The global #16DaysofActivism campaign is always a busy time for our international community, with members and partners around the world organising events, campaigns, and discussions to raise awareness, and deepen understanding and activism to end and prevent all forms of gender-based violence.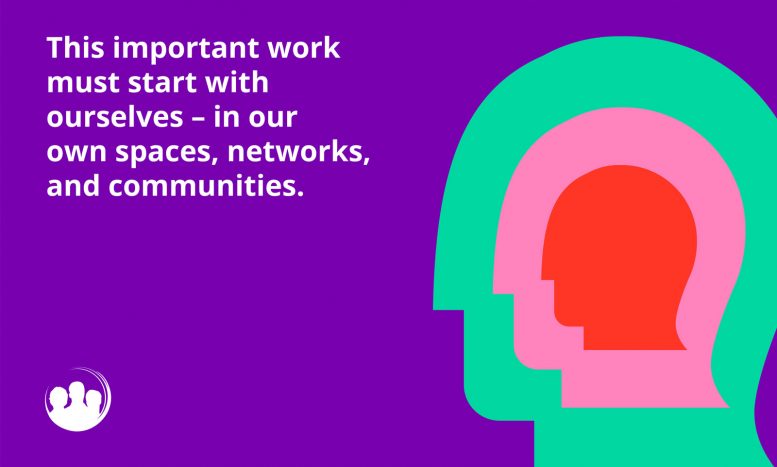 As an international social change community, our shared mission is to dismantle power inequalities and patriarchy by transforming masculinities through intersectional feminist approaches.
If we want this to be a reality in the world, we must first be able to firmly put our values into practice in our own communities and spaces. That means critically reflecting on how we can make our own workplaces, networks, and spaces just, safe and inclusive for all.
In particular, it means taking time to reflect, discuss and act to make our spaces safe and open to those who are discriminated against on the basis of ethnicity, gender and sexual identities, disability, religion, geographical locations, economic situation, and any other marginalized identity.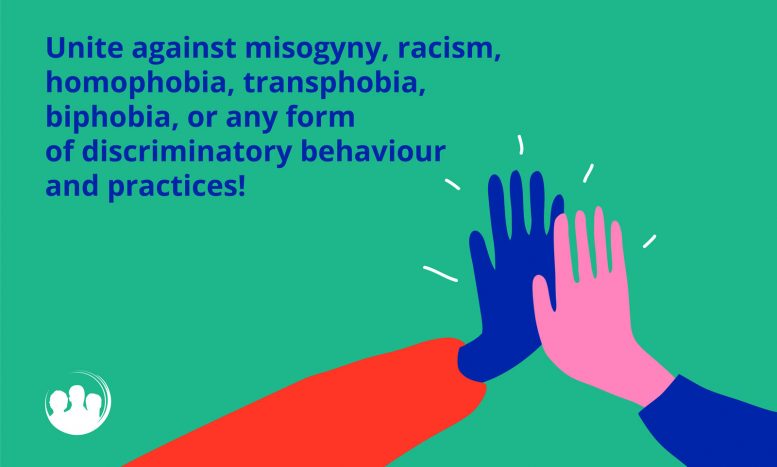 Putting our shared values into practice takes proactive and ongoing efforts. For ideas on how we can work together to prevent and end sexual harassment, please check the new MenEngage Sexual Harassment Policy and Procedures.
If you have any suggestions for us in making MenEngage Alliance spaces more inclusive and safe for all, find out how to provide feedback here.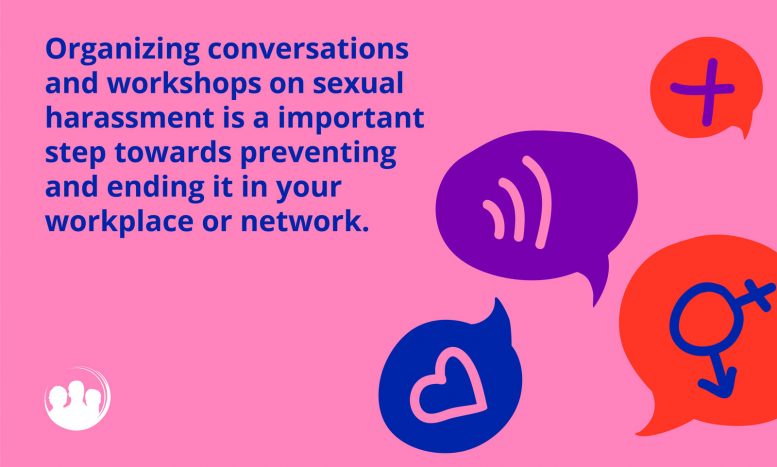 This International Human Rights Day, we ask you to join us as we pledge to unite against sexism and misogyny, racism, homophobia, transphobia, biphobia and any other form of discriminatory behaviours and practices.
We call on ourselves, as a global community, to commit to proactive actions aimed at uprooting the underlying causes of GBV and other human rights abuses. Namely, we must unite to dismantle patriarhcy and the patriarchal gender norms that underpin the discrimination and violence against women, girls, LGBTIQ individuals and others.
We must do this among ourselves as individuals, and within our own networks, organisations, and beyond.