Peacebuilding and Countering Militarism: A discussion paper of the Ubuntu Symposium
A discussion paper exploring how gender norms that associate masculinity with power relate to conflict, militarism, and war.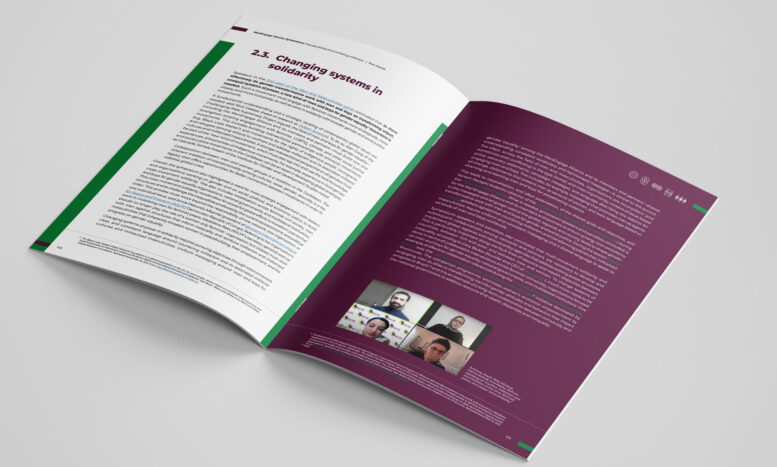 The paper brings together a broad range of research and expertise around global and regional trends around militarized masculinities. It looks at the ways that war is built on mobilising men's bodies to fight, and exploits ideas about manhood to encourage and pressure men to engage in conflict. It also offers a critical summary of the ways conflict is linked with increased rates of violence against women and girls globally.
It also presents the opportunities, challenges, and gaps in continuing to advance gender-transformative work with men and boys so they can best address militarism and its associated cultures.
This paper is based on the discussions of 3rd MenEngage Global Symposium – the Ubuntu Symposium. It reflects the inputs of many activists, researchers, policy-makers, and people working with men and boys for gender justice around the world.
Who will find this resource useful?
This document is key for anyone interested in understanding the analysis of militarized masculinities and how to engage men and boys in peacebuilding and countering militarism.
The paper offers critical background to anyone looking to strengthen their engagement, position, and clarity on these issues and on supporting the Women, Peace, and Security agenda.
Find out more
This paper is part of a series. Click here to access the other Ubuntu Discussion Papers on a range of topics.
Read more about the MenEngage Ubuntu Symposium and the key outcome document: the Ubuntu Declaration and Call to Action.
Explore video discussions relating to militarism, conflict, masculinities, and feminist peace:
About the authors
This paper was authored by Piotr Pawlak for MenEngage Global Alliance and Women's International League for Peace and Freedom (WILPF), with reviews from Muthaka Alphonse, Mpiwa Mangwiro, Dean Peacock, and Jennifer Rodriguez Bruno, and copyediting by Jill Merriman.
Photo Credit: Shutterstock