Calling on men as allies this International Safe Abortion Day
International Safe Abortion Day on 28 September is a global feminist campaign for access to safe and legal abortion. This year's theme is 'uncertain times call for diverse, collective action on many fronts'. It calls upon those who support women's rights and gender justice to speak up as accountable allies.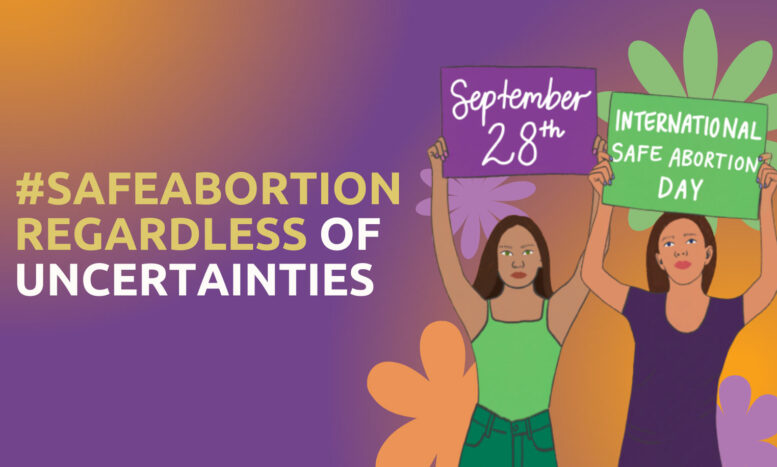 International Safe Abortion Day began in Latin America and the Caribbean more than 20 years ago. As explained on the September 28 campaign website, the date was taken on by activists for sexual and reproductive health and rights (SRHR) all over the world in 2011.
The Strategic Plan of MenEngage Alliance recognizes that SRHR is key to achieving and protecting gender equality. As part of this, MenEngage Alliance supports the right to abortion care. Find out more on our SRHR page.
MenEngage Alliance has supported the 28 September campaign for many years. For this year's campaign, an ad-hoc Working Group was set up to explore how we can mobilize as a global community to support #Sept28. The ad-hoc Working Group includes members from our global working groups for Advocacy, SRHR, and Knowledge Management and Communications.
This year's campaign calls on us to:
Reject stigmatizing abortion
Commit to being vocal unapologetically
Demand access to safe, legal abortion care for all who need it
Mobilize our networks to join the call to action
Visit september28.org to find out more about the campaign.
Voices from across MenEngage Alliance show allyship for the campaign
Members from all across MenEngage Alliance have been sharing video messages to publicly speak up – particularly as male allies for the right to safe and legal abortion:
How you can show your allyship and support this International Safe Abortion Day?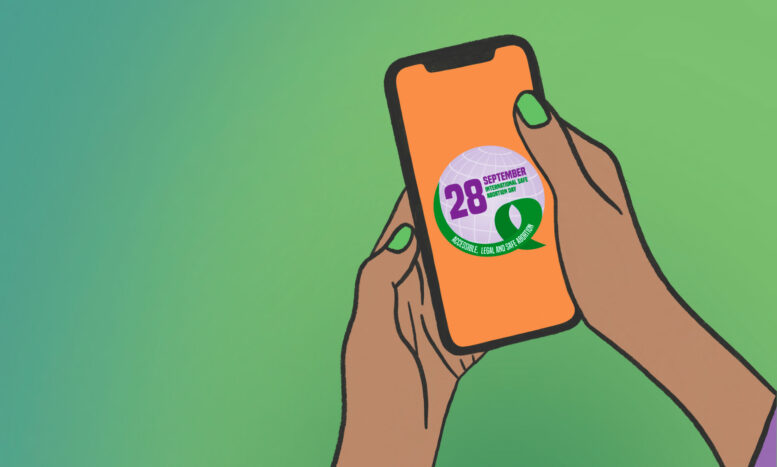 We are encouraging those in our networks—especially male-identified people—to speak up and demonstrate allyship for the right of people who can become pregnant to make their own decisions.
A good place to start is by checking the September 28 campaign toolkit. The toolkit includes background information, messaging, and approaches for how you can support the campaign.
As an alliance focussed on transforming patriarchal masculinities, we can play a role in demonstrating male allyship for the International Day for Safe Abortion. We are therefore calling on members and partners—particularly male-identified people—to support the 28 September campaign.
Share a video or photo message
Record a video message sharing why you support the right to choose abortion. See below for tips and guidance on this.
Encourage others in your network—especially men, including those in leadership positions—to share a message.
Add the 28 September photo frame to your profile picture across your social media accounts. Click here to download the photo frame.
Take a photo of yourself with a sign supporting the 28 September messages
Post them on your own social media channels.
Share your post or tag @menengage to be re-posted on the global MenEngage Alliance social media channels.
Share your support all through September (not only on 28 September) to elevate the messages of this campaign and mobilize your community.
Use the campaign hashtags in your social media posts. Search for the hashtags on social media and re-share the content: #InternationalSafeAbortionDay, #Sept28, #SafeAbortionRegardless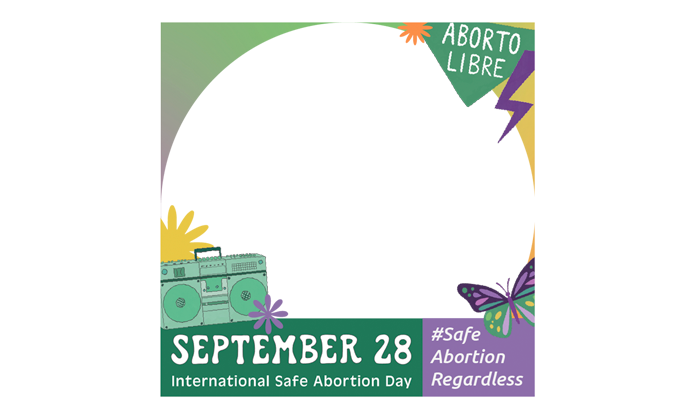 Countering male silence on abortion
As Rhiannon Lucy Cosslett writes in an article for The Guardian, "We hear a lot, too much, from men who are anti-abortion, and little from those who support it, or who have benefited from it."
Men's silence on abortion has also been noted by MenEngage Europe members Stephen Burrell and Sandy Ruxton from the Center for Research into Violence and Abuse at Durham University. In an article on the role of men in the context of the recent Roe vs Wade ruling in the United States, they wrote of the overwhelming support among men in the UK and US for the right to abortion. Yet they also noted that "you might not know it, given the silence of most men beyond the vocal minority who are opposed".
Importantly, as Ruxton and Burrell remind readers in their article: "this shouldn't mean men taking over the conversation or making it all about us. Men can also have too much influence on pregnancy, by seeking to impose their wishes – and reproductive coercion is a common aspect of domestic abuse. It's important to recognise that this is first and foremost about supporting women's right to choose what happens to their bodies – and listening much more to their needs and experiences."
The need for men to be accountable allies for pro-choice feminist movements was highlighted in a recent statement by North America MenEngage Newtwork (NAMEN) and MenEngage Alliance. It states, "men must understand that denying access to safe abortion is a form of gender-based violence and a denial of fundamental human rights, dignity and freedom."
The statement goes on to call on men and boys to "step up to support the fundamental human rights to bodily autonomy, dignity, and freedom for all women, girls, and individuals of diverse gender identities."
How to speak up as accountable allies for abortion
In political terms, abortion can be a divisive topic. It is therefore helpful to remember that abortion is essential healthcare. The right to choose if and when to become pregnant – as well as to terminate a pregnancy – is a vital aspect of sexual and reproductive health and rights, and key to achieving and protecting gender equality.
The following guides from International Planned Parenthood Federation (IPPF) help break down this topic and how to talk about it in support of human rights:
As MenEngage Alliance, we are committed to learning about the ways that gender and social norms impact people's ability to enjoy sexual and reproductive health. We aim to promote an understanding of SRHR that centers human rights, and recognizes people's diverse realities and challenges.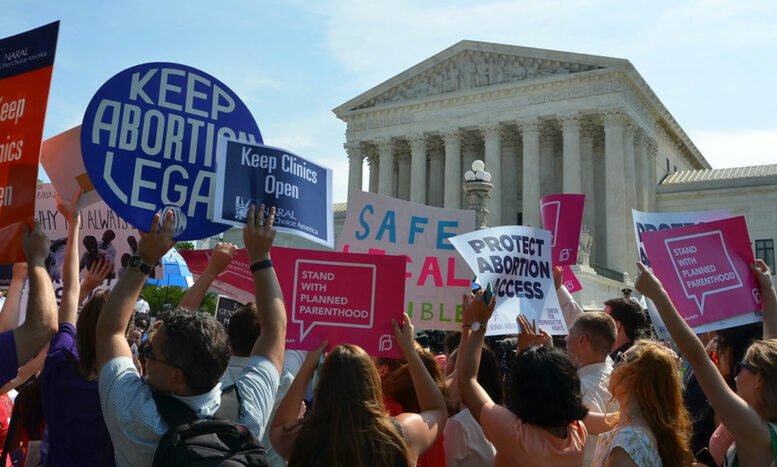 Recent years have seen the erosion of reproductive rights and the continued denial of sexual rights
Many countries are expanding abortion access. However the US Supreme Court recently went against the currents of progress. Their decision in June 2022 on Roe vs Wade means that abortion rights are no longer federally protected in the US.
Reproductive rights and feminist advocates, as well as human rights defenders and social justice advocates from around the world, have expressed disbelief and outrage at the US Supreme Court's decision.
A statement by the September28 campaign reminds us that this trend is not isolated to the US. They state that "this was not a unique act of violence against women and gender diverse people able to get pregnant". They noted similar regressions in rights in China, Honduras, Iran and Poland, as well as the widespread violations of rights that are "enshrined in many unjust laws and are widespread in Africa, Latin America, the Caribbean, the Middle East, Asia, the Pacific, and Europe too."
As an international network with a presence in many of these regions and countries, MenEngage Alliance and its membership have a responsibility to act. There are many ways to do this, from supporting feminist advocacy, to working with men and boys on their roles and responsibilities around SRHR, to speaking up publicly as accountable allies.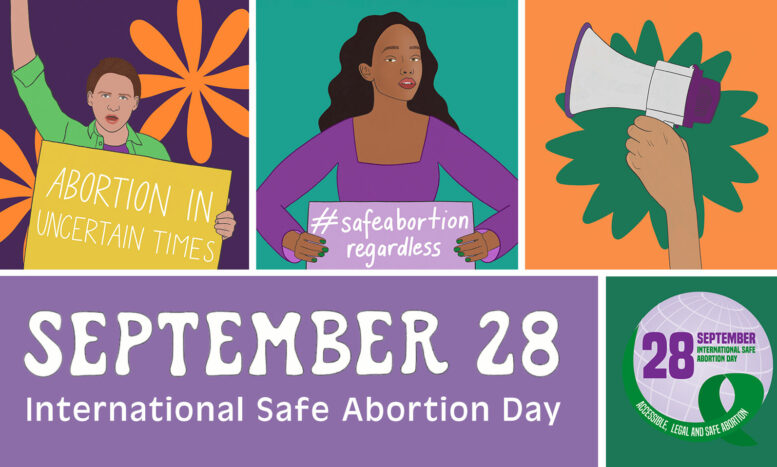 For ideas on concrete actions you can take, see the September 28 Campaign Toolkit. The campaign calls for "diverse, collective action on many fronts":
Download the campaign toolkit.
"In uncertain times, we commit to being visible! We come together in solidarity & sisterhood from all corners of the world to learn, to support each other and work together to demand the right to safe abortion.

"In uncertain times, we reinforce our commitment, build and strengthen our networks of support to ensure #SafeAbortionRegardless. We create and support community hotlines, collectives of abortion doulas and acompañantes, ways to access abortion pills, and diverse communities of care to look after each other.

"In uncertain times, we mobilize to demand safe, legal, accessible, and stigma-free abortion care available for all who need it. We refuse to shut down or to back down, and we mobilize and organize using the tools at our disposal and adapting to the realities of our communities.

"In uncertain times, we identify, question, confront and reject the multiple stigmatizing ideas and messages about abortion that we learned growing up in repressive anti-choice societies. We commit to challenging and dismantling abortion stigma within ourselves, our language, our communities, and our networks.

"In uncertain times, we call on our governments, healthcare providers, donor organizations and women's and human rights groups to mobilize the resources and power to support and protect safe abortion access. We seek to work with donors and governments to mobilize the vital resources needed to power access to our reproductive rights.

"In uncertain times, we remember previous generations of women's rights champions and learn from their experience how to overcome obstacles in caring for each other when the state fails to do so.

"In uncertain times, we embrace technology in creative ways to organize and reach out to those who need us. We develop mobile applications for abortion care, support, and guidance, we use social media to amplify and campaign, and we learn about security tools to protect ourselves from oppressive invasions of our privacy.

"In uncertain times, as always, we strive to ensure no one is left behind, developing strategies to include the most vulnerable and marginalized communities in our region.

"In uncertain times, we support abortion care providers and helplines in providing abortion information and access, including self-managed abortion, and emergency post-abortion care. We share their stories and strengthen our links with their networks. We honor them for their commitment and dedication

"In uncertain times, we commit to being visible! We come together in solidarity & sisterhood from all corners of the world to learn, to support each other and work together to demand the right to safe abortion."
Find out more at www.september28.org