Men, Masculinities and Climate Justice: A discussion paper of the Ubuntu Symposium
A discussion paper exploring the links between men, masculinities, and the climate crisis.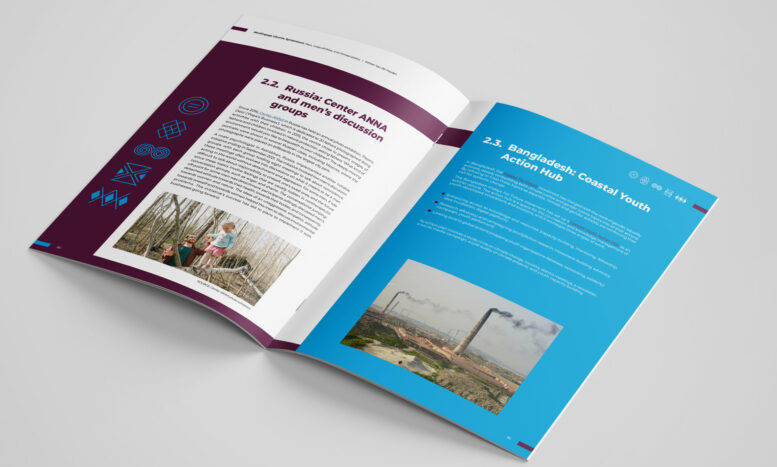 The paper brings together insights, expertise, and research on the intrinsic connections between the climate crisis, patriarchy, and patriarchal ideas around masculinity. It explores how addressing patriarchal masculinities is as important for climate justice, as it is for gender justice through a systems-change perspective. It goes on to share promising practices and recommendations for engaging men and boys and transforming patriarchal masculinities as part of broader efforts for climate justice.
This paper is based on many hours of discussions and contributions around the 3rd MenEngage Global Symposium – the Ubuntu Symposium. It reflects the inputs of many activists, researchers, policy-makers, and people working with men and boys for gender and climate justice around the world.
Who will find this resource useful?
This document is key for anyone interested in understanding the interconnections between the climate crisis and masculinities. It offers recommendations for activists, researchers, policy-makers, and people working with men and boys for gender, social and climate justice.
Find out more
This paper is part of a series. Click here to access the other Ubuntu Discussion Papers on a range of topics.
Read more about the MenEngage Ubuntu Symposium and the key outcome document: the Ubuntu Declaration and Call to Action.
Explore the video discussions on climate justice and masculinities from the MenEngage Ubuntu Symposium.
One key outcome of climate justice discussions during the MenEngage Ubuntu Symposium was the formation of an Interim Climate Justice Working Group to help further mobilize around this issue as a network – and how to strengthen allyship with youth and feminist climate justice actors. This discussion paper serves as a key document for this Working Group, and therefore MenEngage Alliance in terms of our collective work on this issue.
About the authors
This paper was authored by Katrien Van der Heyden for MenEngage Global Alliance, with reviews from Vidar Vetterfalk, Stephen Burrell, Danya Marx, Jennifer Rodriguez Bruno, Tom Hornbrook, and Laxman Belbase, and copyediting by Jill Merriman.\
Photo credit: Carolina Jaramillo / Shutterstock