Ubuntu Symposium Discussion Papers and e-book launched
A series of six Discussion Papers have been published today by MenEngage Alliance, covering a range of topics from gender-based violence, to militarism, to climate justice.
The papers, also compiled together as an electronic book, are based on more than 178 global discussions over the seven months of the 3rd MenEngage Global Symposium – the 'Ubuntu Symposium'.
Each paper is based on the diverse and in-depth contributions of the many leading researchers, activists, policy makers, and practitioners who took part and contributed with their knowledge in the Ubuntu Symposium.
Click here for the Ubuntu Discussion Papers e-book.
The Ubuntu Discussion papers bring a 'men and masculinities lens' to six key topics relating to gender, social, and climate justice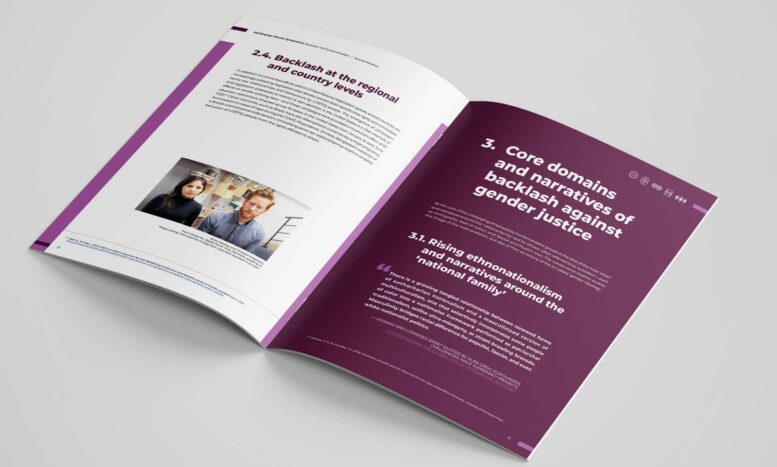 Each paper is also available to download and read individually:
These six symposium discussion papers – written by experts in the respective fields – provide an overview of key experiences, evidence, and insights that emerged from the symposium on how to effectively challenge and dismantle oppressive patriarchal norms and systems, and transform masculinities.
While no single report could fully capture the richness of diverse sets of the conversations and sessions that took place across seven months, these papers do provide an entry point to conversations on the current state of the field and the path forward.
Explore the video archive of the MenEngage Ubuntu Symposium.
Sharing experiences, insights, and recommendations for transforming patriarchal masculinities across a range of issues
Discussing the significance of the Ubuntu Discussion Papers, Sariaka Nantenaina, Executive Director of Capacity Building for Communities (C-for-C) and Chair of MenEngage Africa, said: 'In my discussions with people around men, the question that often arises is 'why?' Why would you want to discuss these topics with men? Why work with men and boys? These papers, and the symposium discussions they are based upon, help explore and answer these questions across a whole range of social justice issues where working with men and boys as allies can contribute to urgently needed social change.
'The climate emergency is one example of an urgent issue that is intertwined with gender. As someone from an island nation, I feel the urgency of this issue from the moment I wake up. Among other key topics, the Ubuntu Symposium Discussion papers add critical insights on the roles and responsibilities of men and boys in addressing climate change, and disrupting the patriarchal systems that underpin it.'
Humberto Carolo, Co-Chair of MenEngage Alliance and Executive Director of White Ribbon Campaign, added: 'May we continue to be inspired, committed, and fully active in transforming our society and our future, in dismantling patriarchy and systems of oppression, together with leaders, allies, and advocates in the women's and diverse social justice movements. The recommendations in these discussion papers are refreshing, full of guidance, intersectional, and include strong calls to action for gender equity, social justice, and transformation around the globe.'
The papers are one outcome of an event that followed an alternative format compared to past symposiums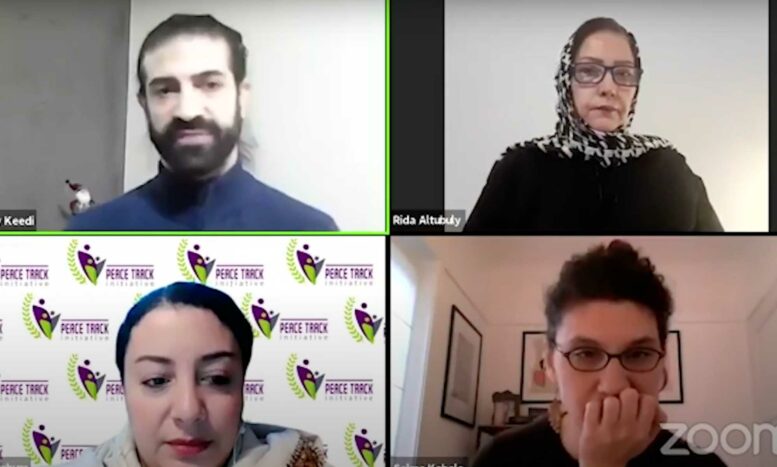 Unlike the previous Global Symposiums organized by MenEngage Alliance, which took place in-person over four to five days, the Ubuntu Symposium was transformed into a long-term online format in the context of travel restrictions and worldwide lockdowns because of the COVID-19 pandemic. While this presented challenges and learnings for co-organizers and participants, it also allowed a depth and breadth of dialogue, sharing, participation, and discussion that would not have been possible with a shorter in-person event.
The Ubuntu Symposium was hosted in Kigali, Rwanda by the co-organizing partners, MenEngage Alliance, Rwanda Men's Resource Centre (RWAMREC), the Rwanda MenEngage Network (RWAMNET), and MenEngage Africa. It followed on from past MenEngage global symposiums in New Delhi, India (2014) and Rio de Janeiro (2009) as well as regional symposiums in the Africa region in Johannesburg, South Africa (2009) and Maputo, Mozambique (2018).
Watch the video: 'From Delhi to Ubuntu':
The Ubuntu Symposium papers build on the 2nd Global Symposium papers from Delhi
The 2nd MenEngage Global Symposium in New Delhi (Delhi Symposium) resulted in its own comprehensive set of papers. The Delhi Symposium papers offer critical insights for transforming patriarchal masculinities and working with men and boys for gender justice and women's rights internationally. The Delhi Symposium also acted as a platform at which a series of research papers were presented. These peer-reviewed papers are compiled into a book titled 'Global Masculinities: Interrogations and Reconstructions' (2019), edited by Dr Mangesh Kulkarni and Rimjhim Jain, and published by Routeledge.