At the global level, MenEngage Alliance is governed by the Global Board. The Board sets the strategic priorities for MenEngage Alliance at the global level. The Board also governs the organization, activities and finances of "MenEngage Global Alliance (Inc.)", the Global Secretariat that connects and coordinates the Alliance's work worldwide.
The Board consists of representatives from MenEngage Alliance's six regional networks, plus at-large members. At-large Board members are international actors that anchor specific priority issues based on their area of expertise.
MenEngage Alliance is committed to diversity and inclusion in the Board membership. This includes designated seats for key constituencies that we consider ourselves accountable to, including women's rights, youth and LGBTIQ rights organizations and networks.
The Global Board facilitates meaningful participation of members and key constituencies in the governance and decision making of MenEngage Alliance, as well as in setting its agenda and overall strategic direction.
Regional Network Representatives
The Regional Networks identify their representatives to the Board, who rotate on a periodic basis as determined by the Regional Networks (usually every 2-3 years). The representatives to the Global Board currently are: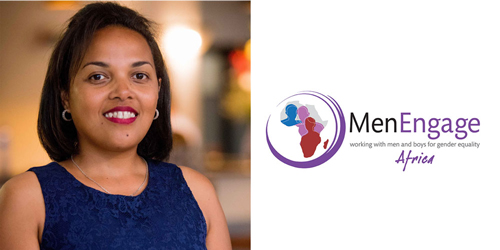 MenEngage Africa: Sariaka Nantenaina, Madagascar
Madagascar, represented by Sariaka Nantenaina, is the current Chair of MenEngage Africa. Sariaka is Executive Director of the NGO Capacity Building For Communities (C-for-C), a pioneer in the engagement of men and boys in the fight against gender-based violence in Madagascar.
Sariaka graduated with a degree in communication science from the University of Antananarivo, Madagascar. After 12 years at her organization she is humbly proud of its accomplishments and the change brought to the community. One of her proudest accomplishments is the creation of MenEngage Madagascar, which remains alive, active and recognized for its work and strategies after 5 years. Respect, hard-work, and accepting diversity are the values that drive her every day.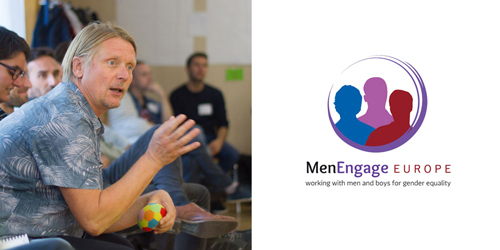 MenEngage Europe: Jens van Tricht, The Netherlands
Jens is a member of the Steering Committee of MenEngage Europe and is founder and Director of Emancipator, a Dutch organization for men and gender justice. 
Jens studied Women's Studies at the University of Amsterdam, specializing in the changing social roles and perceptions of men and masculinities. His work explores the subject of men and masculinities both scientifically and in social practise, connecting women's rights and men's engagement, locally, nationally and globally, on a personal, political and professional level. According to Jens, transforming dominant images of masculinity and allowing men to become more human is of utmost interest for both men and women, for children, and for the world at large. Jens works internationally as a strategic advisor, consultant and trainer on men and gender justice.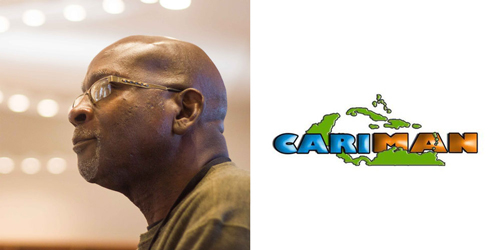 CariMAN: Phillip Carlisle, Dominica
Phillip is the regional coordinator for the Caribbean Male Action Network (CariMAN).
Phillip is a counsellor based in Morne Daniel, Dominica, with more than 25 years' experience in marital and peer counselling. With extensive experience in GBV-prevention and gender mainstreaming programming, Phillip is Chairman of the National Gender Advisory Board for Dominica and Chairman of the NGO Coalition for the Rights and Protection of Children & Youths. Phillip is an ordained Minister of Religion, Pastor and Administrator of 'Transformation Centre', an affiliate body within Congress-WBN, a global faith-based network.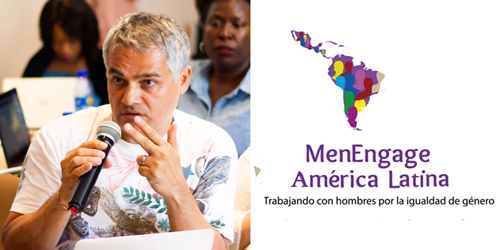 MenEngage Latin America: Hernando Muñoz Sánchez
Hernando is the Regional Co-Coordinator for MenEngage Latin America , together with Dario Ibarra Casals who serves as alternative for Latin America on the Global Board.
Hernando is Dean of the Faculty of Social Sciences of the University of Antioquia in Medellin, Colombia. His research interests include families, masculinities, gender and human rights. Hernando has worked with various local government departments to develop gender and family policies and has consulted with UN Women Colombia and UNESCO on various gender and masculinities projects.He was recognized by the municipality of Medellin with the Don Juan del Corral Order of Merit in 2012 for his work on human rights and social leadership.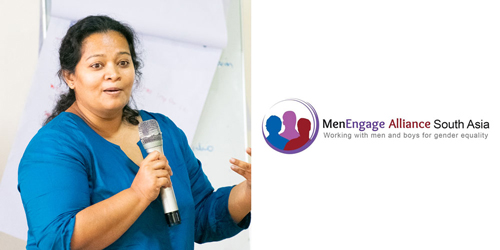 MenEngage Alliance South Asia: Samitha Sugathimala, Sri Lanka
Samitha is the Regional Coordinator of MenEngage South Asia and Program Director at Sri Lankan NGO, Foundation for Innovative Social Development.
Samitha is a trainer, advocate and a consultant on sexual and gender based violence (SGBV) and gender justice, including on working with men and masculinities for gender justice. With more than 15 years' experience working with communities for women's empowerment andthe prevention of sexual and gender-based violence, Samitha has extensive practical knowledge, and has contributed to many knowledge products on SGBV, women's empowerment and men and masculinities. Samitha is based in Colombo, Sri Lanka.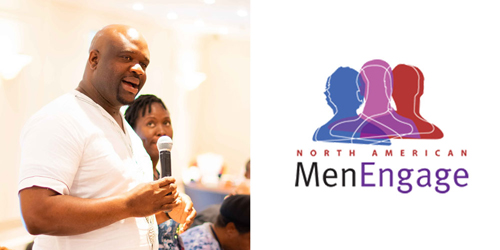 North America Men Engage Network: Shane Joseph, Canada
Shane is the Co-Chair of the North America Men Engage Network (NAMEN), together with Tonya Lovelace who serves as alternate for NAMEN on the Global Board.
Shane has more than fifteen years' experience in the social services field, having worked extensively in the not-for-profit sector, within government settings and as a UN Consultant. He has worked extensively in policy development, child rights, gender-based violence -prevention, diversity and inclusion, and volunteer engagement, among others. Shane has conducted trainings around the world. Shane is based in Toronto, Canada, and holds an associate degree in Social Sciences, an undergraduate degree in Social Work and an MBA with specialization in Human Resource Development.
At-large board members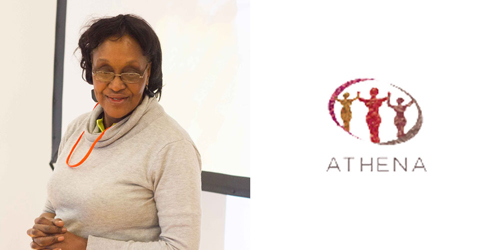 Athena Network
Represented by: Lydia Mungherera
The ATHENA Network is a global network of individual and institutional members that has been at the forefront of ensuring the centrality of gender equality and human rights in the HIV response since 2006.
Lydia Mungherera is a medical doctor, living positively with HIV. She is a treatment, gender and human rights activist for HIV positive women. She is the founder and co-founder of several organizations providing support to women in general and positive women in particular including the ATHENA Network, the Pan-African Coalition of Women Living with HIV and the Mama's Club Uganda, which addresses psychosocial needs and reproductive health rights of rural mothers living with HIV. More recently, she has been working on projects to improve the quality of women's lives by mobilizing their partners. Lydia is based in Kampala, Uganda.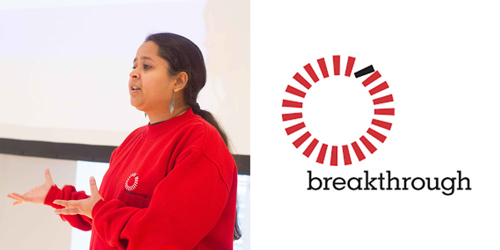 Breakthrough India
Represented by: Urvashi Gandhi
Breakthrough is an organisation working to create a cultural shift and make discrimination and violence against girls and women unacceptable.
Urvashi is Director of Advocacy at Breakthrough India. She has two decades of experience in developing national and international programs on women's rights, gender-based violence prevention, sexual and reproductive health and rights (SRHR), adolescent empowerment, engaging men for gender equality, and HIV/AIDS. Based in Delhi, India, Urvashi specializes in community mobilization, campaign development and delivery.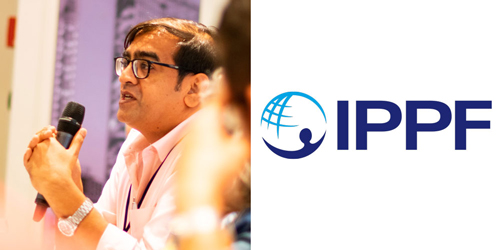 International Planned Parenthood Federation
Represented by: Jameel Zamir, IPPF East & South East Asia and Oceania Region
Founded over 69 years ago, the International Planned Parenthood Federation (IPPF) is a locally owned, globally connected civil society movement that provides and enables services and champions sexual and reproductive health and rights for all, especially the under-served.
Jameel is the Director of Programs at the International Planned Parenthood Federation's East & South East Asia and Oceania Region office, and a member of the Senior Management Team. He is a member of the White Ribbon Alliance for Safe Motherhood. Jameel has more than 20 years experience in program development, implementation, evaluation and management of large scale programs in the areas of sexual and reproductive health and rights (SRHR), youth rights, sexual and gender-based violence and humanitarian response. Jameel holds PhD and a Masters' degree in Population Studies from the International Institute for Population Sciences.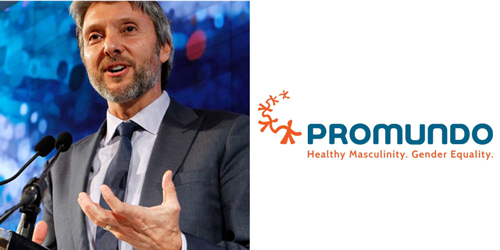 Promundo US
Represented by: Gary Barker
Promundo is a global leader in advancing gender equality and preventing violence by engaging men and boys in partnership with women, girls, and individuals of all gender identities.
Gary is a leading global voice in engaging men and boys in advancing gender equality and positive masculinities. He is the CEO and founder of Promundo, and co-founder of MenEngage Alliance and the global MenCare campaign. He co-created and leads the International Men and Gender Equality Survey (IMAGES), the largest-ever survey of men's attitudes and behaviors related to violence, fatherhood, and gender equality. Based in Washington DC, USA, Gary has advised the UN, the World Bank, numerous national governments, and key international foundations and corporations on strategies to engage men and boys in promoting gender equality. In 2017 he was named by Apolitical as one of the 20 most influential people in gender policy around the world. He holds a PhD in Developmental Psychology.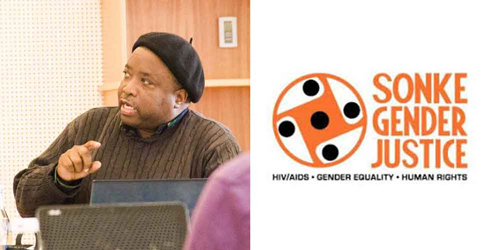 Sonke Gender Justice
Represented by: Bafana Khumalo (Global Co-Chair)
Sonke Gender Justice is a South African-based non-profit organisation working throughout Africa to resist patriarchy, advocate for gender justice and achieve gender transformation.
Bafana is a Co-Founder of Sonke Gender Justice, and worked as co-director of the organisation from 2006-2010 and as manager of Sonke's International Programmes Unit and the Policy, Advocacy and Research Unit from 2010-2011. He is currently a Co-executive Director. Bafana has served as a Commissioner for the Commission on Gender Equality, was senior gender technical advisory for EngenderHealth South Africa and has sat on Sonke's Board. Together with Sonke Co-Director, he was awarded Men's Health Magazine "Best Man" Award in 2007.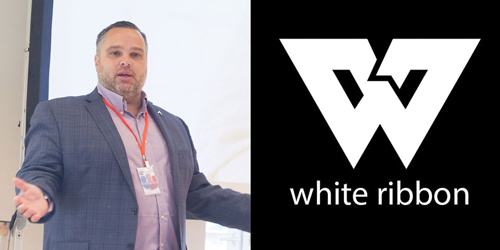 White Ribbon Canada
Represented by: Humberto Carolo (Global Co-Chair)
White Ribbon is the world's largest movement of men and boys working to end violence against women and girls, promote gender equity, healthy relationships and a new vision of masculinity.
Humberto Carolo is the Executive Director of White Ribbon Canada. Based in Toronto, Canada, he is a gender-based violence prevention specialist with over 18 years' experience in the not-for-profit sector with expertise in gender equality, human rights, HIV/AIDS, education, community development, research, social marketing, strategic planning, and multi-sectoral partnerships.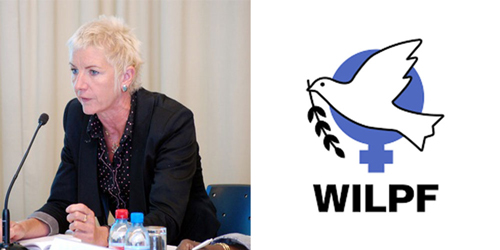 Women's International League for Peace and Freedom
The Women's International League for Peace and Freedom (WILPF) is one of the world's longest-standing women's peace organisations.
Madeleine Rees has held the role of Secretary General of the Women's International League for Peace and Freedom (WILPF) since 2010. An experienced human rights lawyer, Madeleine has brought cases to the European Court of Human Rights and the European Court in Luxembourg. From September 2006 to April 2010, Madeleine served as the Head of the Women's Rights and Gender Unit for the Office of the High Commissioner for Human Rights. Madeleine was appointed Officer of the Order of the British Empire (OBE) in 2014 for services to human rights, particularly women's rights, and international peace and security. Madeline is based in New York, USA.
Board Treasurer (Ex-Officio): Richard Boriskin
Richard has three decades of experience in non-profit publishing, financial consulting, business planning, and law and was previously Vice President of Finance and Operations at Promundo US. Richard practiced law for 19 years and was the business and financial consultant for a multinational plastics company. He is currently based in the USA.