Members connect, strategize and take part in anti-racism workshop in Berlin
MenEngage Europe's members came together in Berlin, Germany, for the members' meeting from 6-8 November 2022. As the first in-person members' meeting of MenEngage Europe members since before the pandemic, the event was an important moment to interact, inspire and find solidarity and support.
Meeting in politically challenging times in Europe
The meeting took place in the context of challenges in the region, including the invasion of Ukraine and the rise of populist, anti-rights narratives and actors. These trends underscored the urgency of a space for members to come together to examine the role of transforming patriarchal masculinities and working with men and boys for gender justice in Europe.
Getting to know the gender-transformative work with men and boys in Europe
The meeting began with several organizations sharing recent projects and experiences with the group, including:
A partnership approach to gender justice work in Belgium, called MoveMen
The formation of MenEngage Iberia and their successful collaboration to initiate a joint project
A presentation on the German based "Bundesforum Männer" (Federal Forum Men)
A presentation by Woman to Woman in Albania
An overview of MenEngage Europe members in general was presented by Heinrich Geldschläger from Conexus in Spain, who conducted a member mapping exercise in 2021.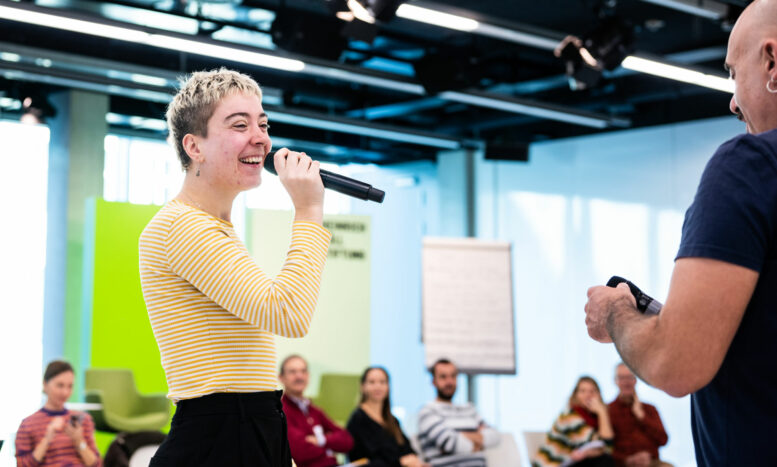 Hannah Mars, co-coordinator of MenEngage Europe said:
"There's a wide variety of challenges, successes and methods among the different members of MenEngage Europe. There is a lot we can learn from each other. Having a space to do that was an important part of coming together for the members' meeting – and a reason that many members wish to be part of a network like MenEngage Europe.
"Members are seeing trends around masculinities developing in different directions in Europe in recent years. In many parts of Europe, gender equality movements are experiencing severe backlash and increased threats. In other ways, progress is slowly but surely moving in a positive direction."
Reflecting on the meeting, Héloïse Pandelon, International Projects Officer at Quartiers du Monde in France, said:"As a new member of MenEngage Europe, we are very excited to be part of the network. We stand behind the concept of collective construction, to share knowledge collectively, to learn from each other, and for new synergies in our work. Strong progress can only come when we work together, especially when facing the politically regressive times in which we find ourselves."
Unpacking the links between masculinities and different challenges in Europe
Breakout groups examined the links between masculinities and pressing challenges in Europe and around the world. The session aimed to provide spaces for members to learn from each other, find inspiration in each other's work and connect on topics that they find relevant for their context and field of work
Issues discussed included:
Backlash against gender equality and social justice
Militarism
Intersectional movement building
Solidarity with the feminist systems change agenda
Sexual exploitation
Gender-based violence and violence against women and girls
Fatherhood and caring masculinities
Feminist system change
How to get youth onboard as change makers and allies?
LGBTQI
Accountability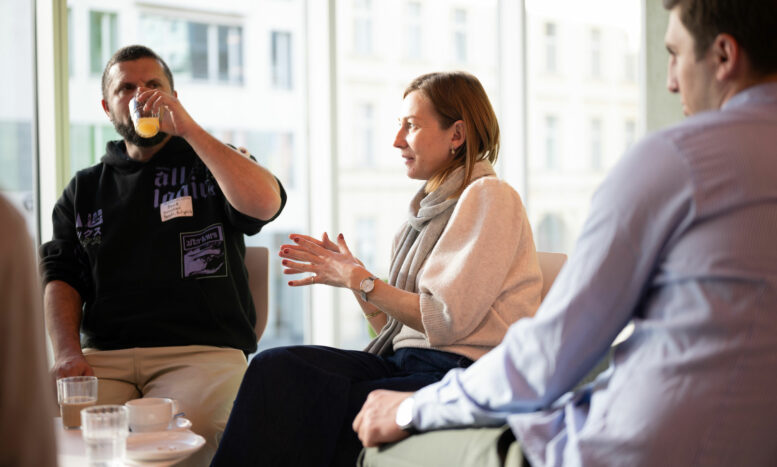 Doing the inner work and a commitment to being an anti-racist network
MenEngage Europe has made a commitment to deepening reflections, discussions, and actions to advance diversity and inclusion in general—and anti-racism in particular. This follows important social movements such as Black Lives Mattes, and reflects longstanding commitments of MenEngage Alliance to promoting accountable practices and being informed by intersectional feminism.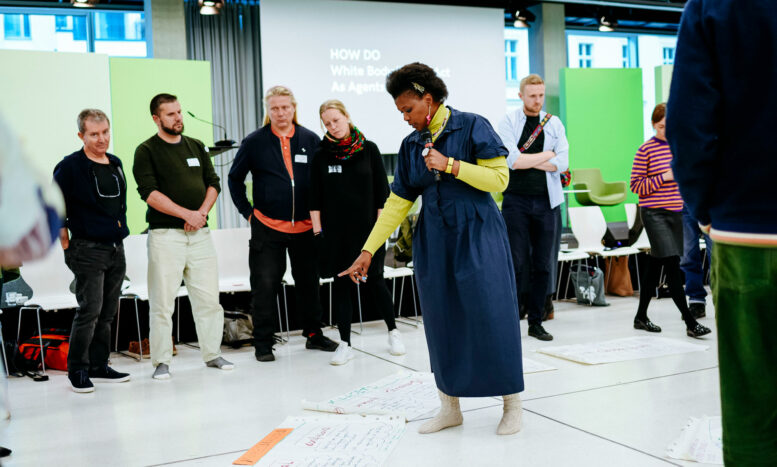 To advance this work, MenEngage Europe has initiated a number of processes during recent years and created a Working Group on anti-racism. This led to the Steering Committee of MenEngage Europe network sharing a collective Statement of Intent, commiting to help MenEngage Europe as a network to grow further in awareness and accountable practices.
The Berlin Members' Meeting was a key opportunity to broaden and deepen this discussion together with members from around Europe. Nontokozo Sedibe, an external facilitator with expertise in facilitating anti-racism processes and spaces, led the participants through this portion of the meeting. This activity is envisioned to complement a long-term commitment to anti-racism, decolonization, and making the network a safe, open, responsive and welcoming to people of color and organizations representing people of color.
Elections and formal processes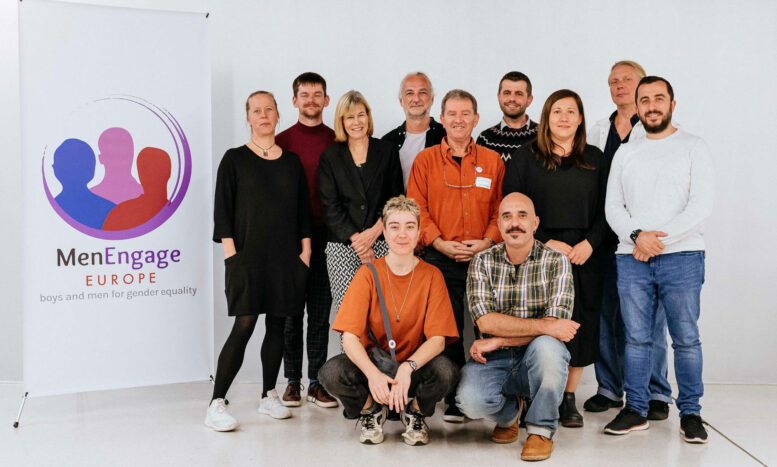 The final day of the meeting focussed on formal democratic processes. Members voted on updated House Rules for MenEngage Europe. They also voted in a new Steering Committee to guide and direct the network for the next two year period. The newly elected Steering Committee members are:
Asociación Masculinidades Beta – Miguel Lázaro (Spain)
Association Roditeli – David Kiuranov (Bulgaria)
Emancipator – Hannah Mars & Jens van Tricht (the Netherlands)
MÄN – Anna Lindqvist (Sweden)
Men's Development Network – Colm Kelly Ryan (Ireland)
Nikki Van de Gaag – Individual member (UK)
Status M – Anamarija Soco (Croatia)
Woman to Woman / Office for men and boys – Fatjon Taipi (Albania)
Custodio Delgado Valbuena – Individual Member (Spain) new
Men Against Violence – Aleksandar Dimitrijevic (Malta) new
Counseling Line for Men and Boys – Bledar Zeneli (Albania) new
An election committee was also formed to manage the next round of the election processes at the end of the current Steering Committee's two year term.
The longer term sustainability of the network was also a key agenda item. For this, members split into groups to brainstorm and discuss ideas for mobilizing resources and funding. The Steering Committee is processing the inputs of this session to present a proposal back to members at an online meeting taking place on the 6th of February 2023.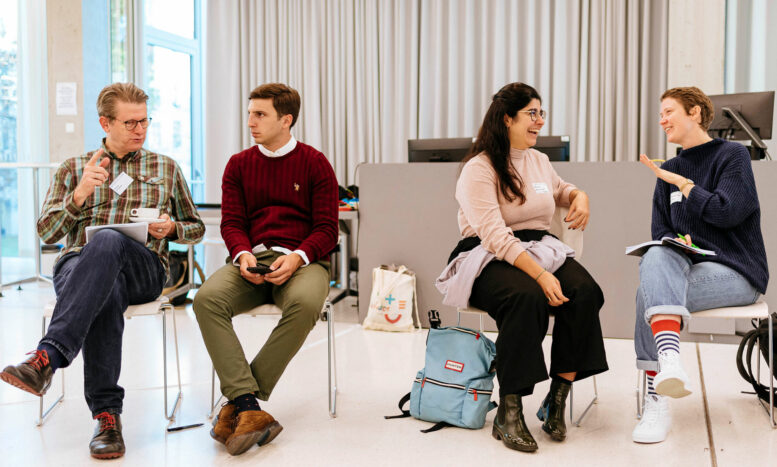 The value of coming together as members around a common mission and vision
Reflecting on the meeting, Sofia Strive, who works at the MenEngage secretariat in Sweden, said:
"The ideas, suggestions and friendships that were created in Berlin, just by being able to see each other physically, I think will live on for a long time. It is the inspiration, solidarity and exchanges between them that create the motivation and energy for me to keep working, despite setbacks and backlash in political spaces."
Colm Kelly Ryan, Head of Programmes & Advocacy at Men's Development Network in Ireland added:
"Being part of the network gives a lot of international mutual support. It offers a lot of stability and clarity to be able to say to stakeholders locally that our work is not just coming from circles in Ireland, but is part of something much bigger towards gender equality around the world. Having that stability and support means a lot at Men's Development Network."
MenEngage Europe plans many regular activities for members and partners. Activities include: monthly member meetups (online), webinars, trainings, activism and knowledge exchanges. If you are interested in knowing more about MenEngage Europe's activities or how to become a member, please contact the secretariat at: europe@menengage.org.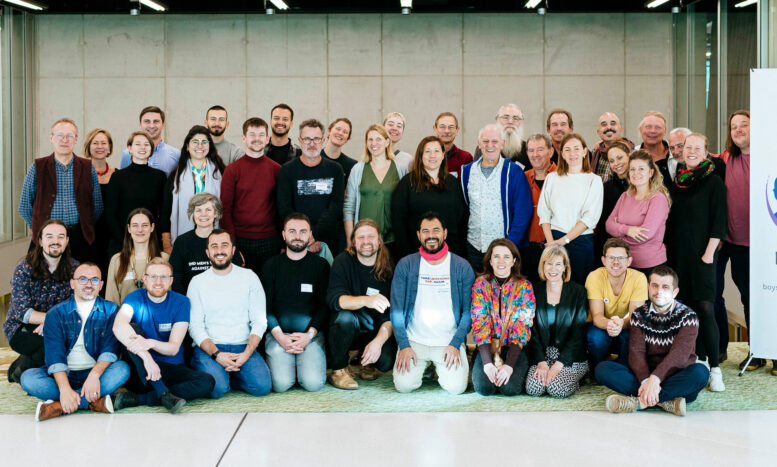 Photos by Tony Hultqvist, MÄN and Tom Hornbrook, MenEngage Alliance