Sexual Harassment prevention: Campaign graphics pack
A series of campaign graphics for raising awareness around sexual harassment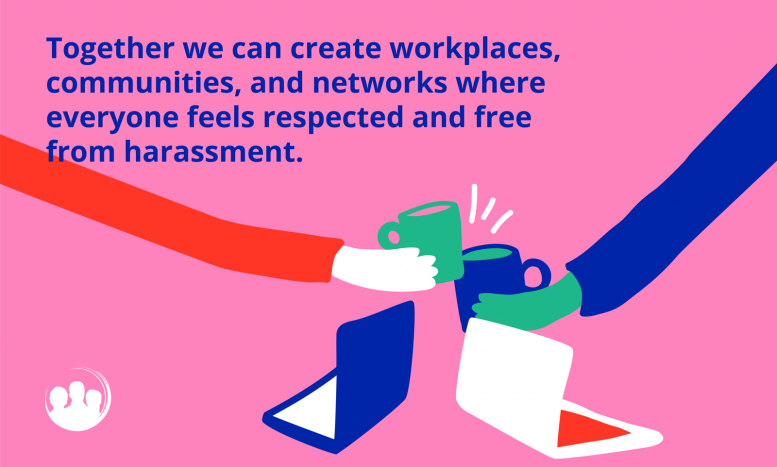 Download the sexual harassment prevention campaign graphics (Link not working? Please report to admin@menengage.org)
Preventing and ending sexual harassment takes proactive, ongoing efforts. Sexual harassment is widespread  across every context. This includes social justice spaces and networks. The communications materials on this page are designed to help organizations and networks to raise awarenss and capacity to proactively prevent and respond to sexual harassment.
They were first launched as a campaign to coincide with 16 Days of Activism Against Gender-Based Violence in 2021.
Please see below for a selection of the campaign graphics.
Who will find this resource useful?
These graphics are useful for organizations and individuals looking for digital materials that can be used across social media and other digital channels. These MenEngage Alliance materials are free for anyone to use for initiatives aiming to prevent and end sexual harassment.
Find out more
For more guidance and promising practices on preventing and ending sexual harassment, please see the MenEngage Alliance Sexual Harassment Policy and Procedures. If you need to report an instance of sexual harassment relating to MenEngage Alliance networks or spaces, please see the Reporting a Concern page.
About the authors
These graphics were developed by the MenEngage Global Secretariat with illustration and design by Izabela Markova.
Examples of the graphics